When: from Tuesday to Sunday
Where: Villa Guiccioli, Viale X Giugno 115, Vicenza
Distance from Residence La Mason: 27 km, 27 minutes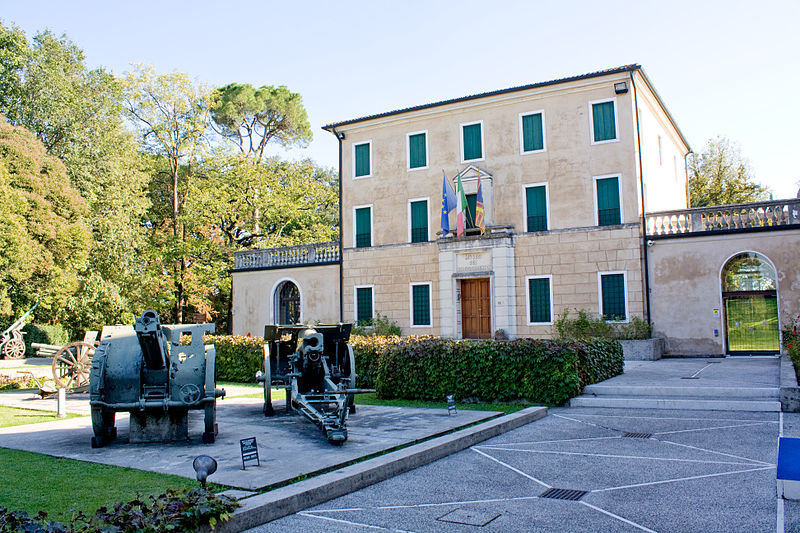 Risorgimento and Resistance Museum
The Museum of the Risorgimento and the Resistance is a very important place for Vicenza's history, especially with regard to the Nineteenth and Twentieth centuries. The location of the museum is Villa Guiccioli, on the Ambellicopoli hill, where Vicenza fought with heroic resistance against the Austrians in 1848.
It covers the large portion of time that goes from Napoleon's first Italian campaign in 1796 to the end of the Second World War and the Resistance. The exhibition itinerary collects important documents, memories of people and city events, printed publications, periodicals and newspapers dating back to the years 1848 and 1849, paintings, diaries, prints, announcements and decrees, as well as 4,000 very rare brochures, civil and military geographical maps, flags, war objects, weapons and firearms, medals. There are also collections, even unpublished, of hymns, patriotic poems and songs and epistles. Of particular value is the Fantoni Collection, which also presents autograph documents, useful for providing information on many protagonists of Vicenza history.
The Museum of the Risorgimento and of the Resistance is a very important place to reflect upon the city's history and its past. At the same time, the museum itinerary intends to include Vicenza's history in a much broader perspective, proving how crucial its role has been for events throughout Europe.
Information for visitors
Admission is free. The Museum of the Risorgimento and of the Resistance is open from Tuesday to Sunday; from September 1 to June 30, it is open from 9.00am to 1.00pm and from 2.15pm to 5.00pm, while from July 1st to August 31st it is open from 10.00am to 2.00pm. it is closed on Mondays, on 1 January and on 25 December.
For more information, please call 0444 222820, write to museorisorgimento@comune.vicenza.it or visit the official website.