San Bonifacio and its elegance
San Bonifacio is an elegant town of 20,000 inhabitants, perched on green hills at the eastern end of the province of Verona, just 15km from our residence.It represents a fascinating hybrid between history and present: there you can breathe the Middle Ages of the Sambonifacio's counts, of the struggles between lords and the mystical one of religious convents, as well as the incessant economic activity of a country that independently produces its daily life.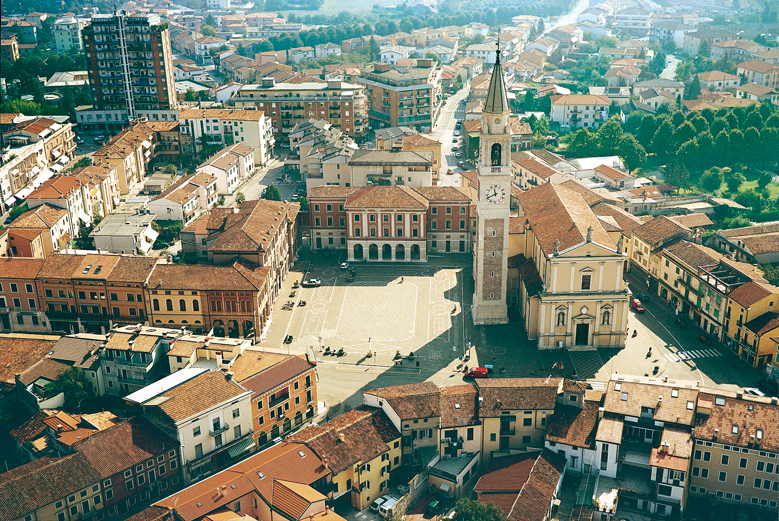 History and modern intertwine
The original settlement developed around the hill of La Motta, where you can visit the ruins of the Sambonifacioìs castle, razed to the ground by the Ghibelline rival Ezzelino da Romano in 1243.
The historic center of San Bonifacio develops around the Cathedral, in Piazza Costituzione, dedicated to Santa Maria Maggiore, built at the beginning of the 12th century and rebuilt in 1417.
Along Corso Venezia, the main street of the town, there are numerous shops and clubs and it is pleasant to walk while admiring the succession of historic buildings and villas.
An important religious monument is the abbey of S. Pietro Apostolo, visible along the state road that connects Verona and Vicenza.
Built for the first time in the eighth century by the Benedictine monks, the church was later rebuilt in the twelfth and fifteenth centuries. The bell tower with Gothic themes survives from the second phase. Inside, divided by columns and pillars into three naves, frescoes from the 1300s are visible, as well as the crypt of clear Romanesque origin. The abbey is one of the must visits of San Bonifacio, a cultural and spiritual stop.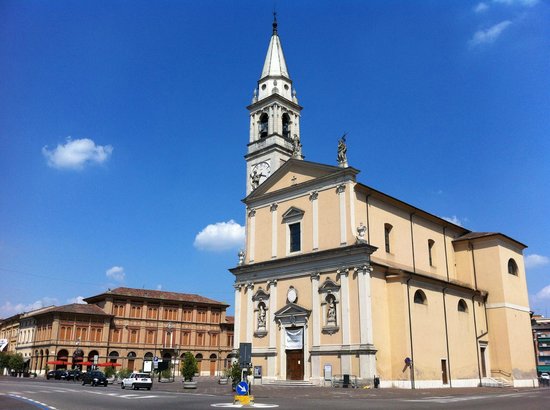 Food, wine and entertainment
The San Bonifacio area acquires further value if one thinks of the excellent wine it produces, the result of the noble vines that grow on its gentle hills.
And during the hottest days you can cool off and relax at the Antiche Terme di Giunone: the legend handed down the fame of the thermal waters of Caldiero, already known in remote Roman antiquity.
The "Waters of Beauty", so called by the Romans, were used for therapeutic purposes in very ancient times, it is assumed since the times of the "Paleoveneti".
Now the complex houses a large park with centuries-old plants, wave pools with water features, waterslides, and therapeutic thermal waters.
Rent now your apartment!