When: from June to September 2019
Where: Romeo and Juliet's Castles, Via Castelli 4 Martiri, Montecchio Maggiore-Alte Ceccato (VI)
Distance from Residence La Mason: 16 km, 20 minutes.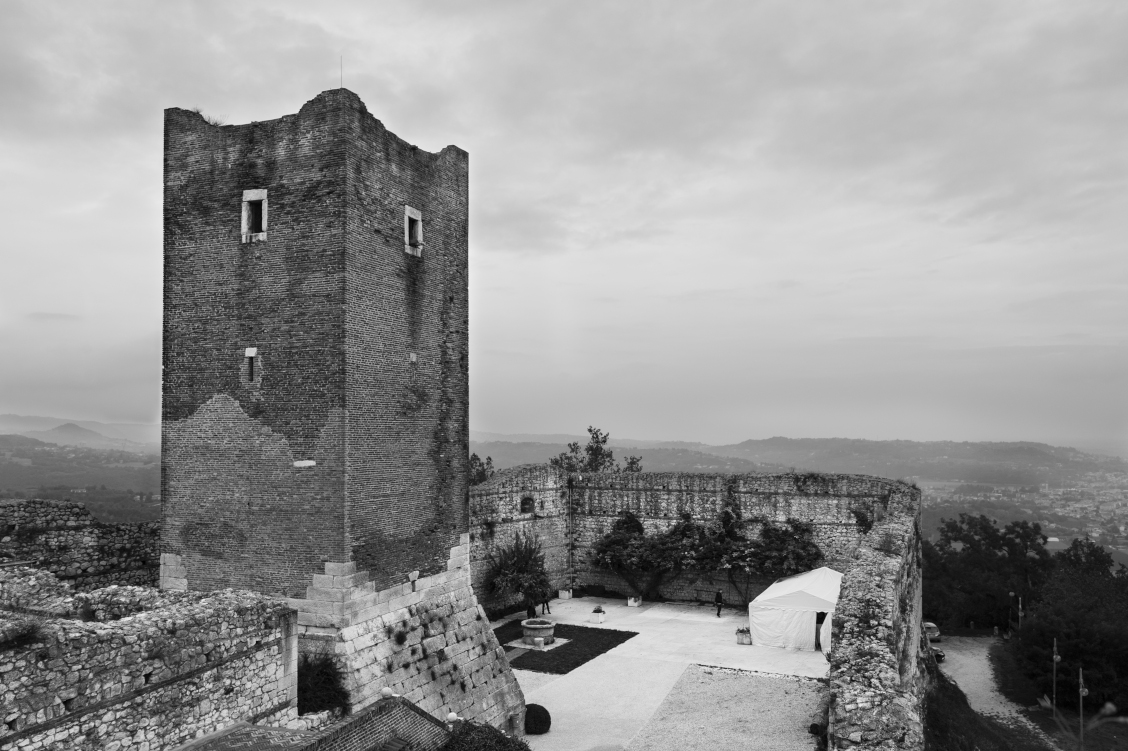 During the summer 2019, the city of Montecchio Maggiore offers a rich program that will satisfy all the public: in the suggestive scenery of Romeo and Julie's Castles, you can attend to many evenings dedicated to music, theater, cinema, opera and dance.
The festival
I MILLE VOLTI DI GIULIETTA, a festival that embraces all forms of art and puts passions at its center, will be at the center of the programming. In particular, Las Palabras del Baile dei Flamenco Lunares is scheduled for Saturday 13 July and is dedicated to flamenco. The following appointment will be on Wednesday 17 July, with Fly me to the Moon, a concert performed by the Orchestra Ritmico Sinfonica Italiana  conducted by Maestro Diego Basso: the audience will listen to pop, jazz and swing songs, immersed in a beautiful venue under the moonlight. The show continues with the ultimate Shakespearean tragedy, Romeo and Juliet, which becomes itinerant and will be performed by the Compagnia del Teatro Stabile of Verona. Finally, the grand finale is scheduled for Saturday, July 27th with Giuseppe Verdi's masterpiece Il Trovatore.
In July and August, several movie nights are planned: the Cinemalcastello 2019 season offers the best films of the year, while four films of the western genre will be screened for EffettoNotte11. Tuttinpiedi's films – Different skills at the cinema tackles the issue of disability; for the brave ones, in addition, the Horror Night will be held on August 10 and some classics of the genre will be screened from midnight to dawn.
Finally, for Palco Libero in Città 2019, the library, Villa Cordellina and many other areas in town are hosting various associations that will hold evenings dedicated to all forms of art and plenty of initiatives for children .
Information for the public
Tickets for movie nights are € 5.00 (full price) and € 4.00 (reduced price for children under 30 and over 65). Tickets for Las Palabras del Baile and for Romeo and Juliet cost € 15.00 (full price) or € 12.00 (reduced). The ticket price for Fly me to the Moon is € 10.00 (full price) or € 8.00 (reduced for children under 30 or over 65); for Il Trovatore the full ticket is € 20.00, € 15.00 for a reduced ticket.
You can find out more details and consult the complete program here.